Client
SquiggleDAO

Agency
Frank Collective

Year
2022

Role
Associate Creative Director

Credits
Creative Direction: Mike Wasilewski
Design: Josh Lepley

Web Development: Brendan Sheehan
Strategy: Luke Horvath

Copywriting: Mike Powers
SquiggleDAO

SquiggleDAO is a web 3.0 organization built around collecting and celebrating the on-chain generative art project known as the Chromie Squiggle.

They asked Frank to create a brand identity and web design that would capture their unique position as a hybrid between museum and community. A brand strategy was also created to reach a broader audience and to provide a foundational direction for the DAO's future endeavors. The work needed to speak to the artistic and historical value of the Squiggle, while also educating and inspiring newcomers.

The web design centers around a simple but elegant homepage that celebrates the Chromie Squiggle by giving it room to shine. An interactive "Squig Me" button allows visitors to quickly cycle through the different varieties of Squiggle, catching their attention and sparking their imagination. Meanwhile, NFT aficionados will notice top-of-page opportunities to further engage, helping the DAO grow both its collection and its membership.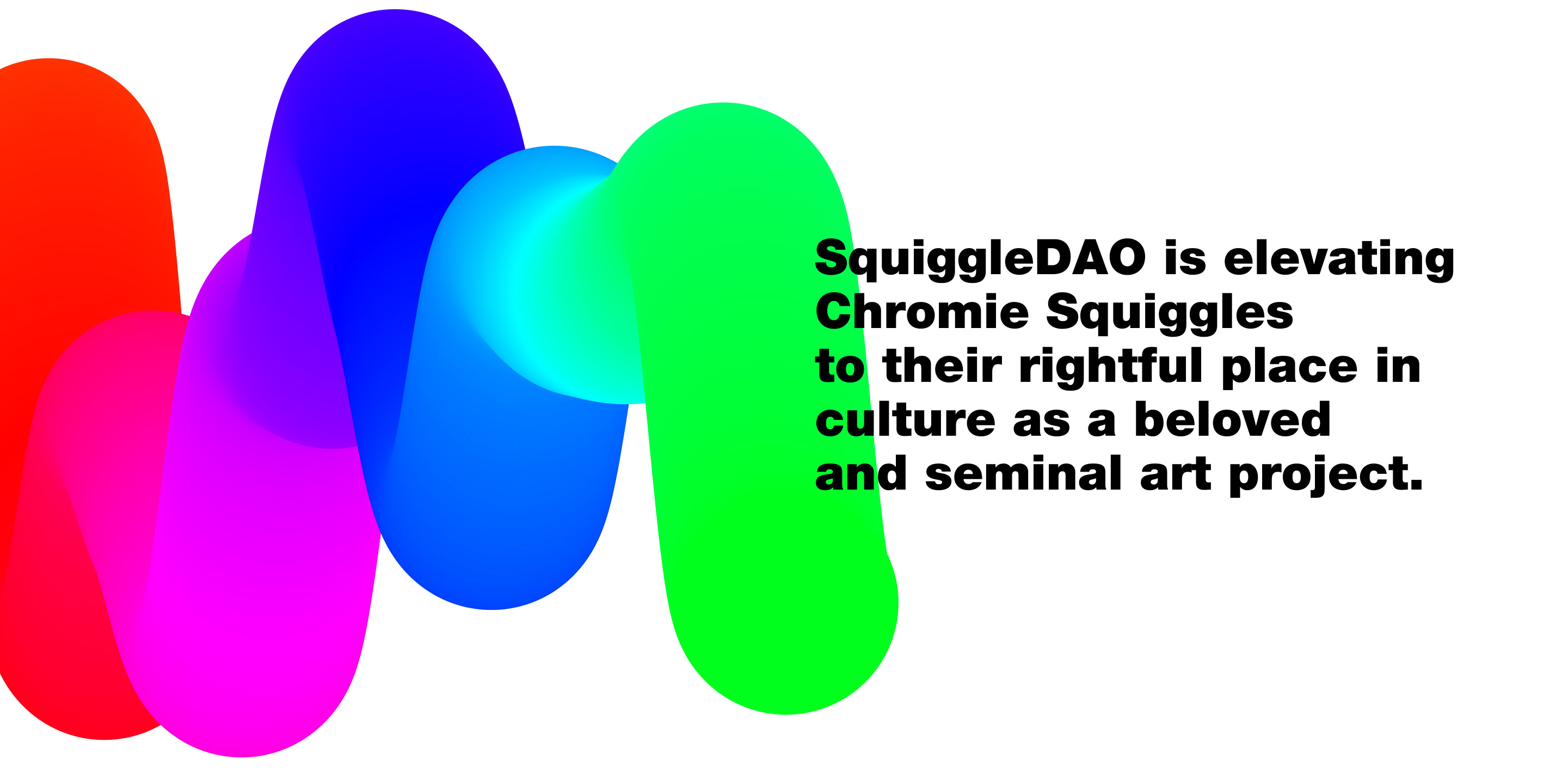 ---

Derived from the ethereum blockchain logo, the square frame of the SquiggleDAO logo brings to mind museums and art galleries. The Squiggle itself extends beyond the borders of the frame, however, visually symbolizing how on-chain art disrupts and escapes the confines of traditional art. While mainly housing our hero Squiggle, the frame also creates a tasteful system for displaying any Squiggle in the DAO's collection in all its glory.